Launch of our new logo. After 125 years of existence, we have decided to revitalize the image of Peignage Dumortier by giving a breath of modernity to its visual identity. This change, initiated in June 2018 with the takeover of the company by Mr. Cédric Auplat, confirms our desire to give new impule to our communication strategy.
The graphic identity of Peignage Dumortier over the ages.
When Peignage Dumortier was created, the first black and white logo was adopted, reflecting the era in which the company was born.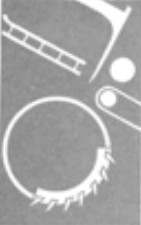 Subsequently, a new color logo was created. This is the historic logo that has accompanied Peignage Dumortier to this day. It is now undergoing modernization to better reflect the new identity.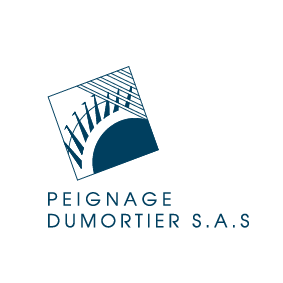 The modernization of the identity of Peignage Dumortier.
The evolution of our graphir identity is taking place in these times of crises which require, more thane ver, resilience and innovation. It is the emblem of a new area and a new momentum with two logo formats.

The first with the name of the company and a pictogram representing the feeding of the card, the heart of the business of Peignage Dumortier, whose image of a path symbolizes moving forward.

The second combines the French flag with the first logo and will be used occasionally to highlight the Made in France of the brand.
Back to a story that has lasted for over a century :
Based in Tourcoing, one of the historic cradles of the textile industry in France, we have been supporting you for 125 years in the fibre transformation process.

Our know-how has been built up over the years and allows us to process almost all the fibres on the market by carding, combing and crush cutting converting processes. Recognized player in this field, we process artificial, synthetic and natural fibres.

With many partnerships in the field of synthetic and artificial fibres, we offer you always more efficient and qualitative solutions.

Because we are players in the local economy, we are actively participating in the renewal of thee French wool industry. The development of our processing activity for natural fibres responds to the strong trend of a come-back of these natural fibres produced locally.
Want to know more about our history ? Visit our dedicated page !